How to make a purchase using referral link?
Flintobox can only be purchased online. Here's how you can purchase Flintobox through a referral link:
The referral link can be shared via twitter and facebook.
Once you get the referral link - click on the image/link to visit the website.
You will be directed to the age selection page with the name of person who has refered you. You can then select your child's age group to proceed.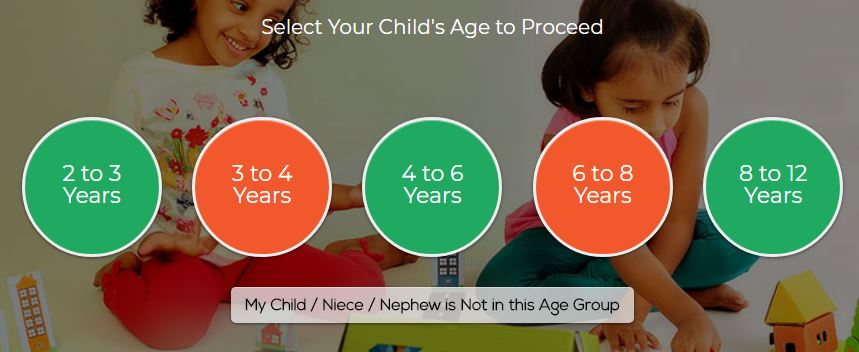 Scroll down to the subscription options at the bottom of the page.
You will be directed to the checkout page when you select your preferred subscription (3 months/6 months/12 months).
In the checkout page, fill your details, select your preferred mode of payment and click proceed to payment to book your order.
You will receive the order details once the booking is confirmed!
Alternatively, if you require any assistance in placing the order, you can chat with us. Just send us the following information and our support heroes will help you place the order...

Name:
Contact Number:
Email ID:
Address line 1:
Address line 2:
Pincode:
Child's Name:
Child's Age:
Need help? No worries!
Just click here and send us a message on chat >
Or
Call us right here:
Contact number
---
---